Dept. Of Defense
Trump's call for a Space Force, explained
The United States Space Corps wants you ...
House panel votes to split Air Force, create new US Space Corps ...
Pentagon Gearing Up for Space Warfare.
Letter opened at Virginia's Joint Base Myer-Henderson Hall triggers hazmat situation; 11 feel ill
Suspicious mail triggers illness at Virginia military base
US general: Russia is both 'arsonist and fireman' in Syria
Trump hasn't ordered Russian meddling stopped at source
US says 2 extremists killed in latest Somalia airstrike
US sailor killed by helicopter blade was a flight surgeon
US sailor at Camp Pendleton dies after being struck by helicopter blade
Hawaii suspends missile siren tests after mistaken alert
Hazmat situation at Joint Base Myer-Henderson Hall
Russia Builds Laser To Shoot Satellites From Plane..
Defense missile designed to destroy mortars, artillery
Hit a bullet with a bullet: New defensive missile could prevent close range attacks
School shootings: How Army technology could help save the lives of teachers and students
China's secretive stealth fighter is finally combat-ready
New unmanned 'Sea Hunter' ship could revolutionize US Navy operations
Russia building a 'doomsday' torpedo, leaked Pentagon report draft says
Fitness app Strava plans privacy push after military workout data sparks security snafu
Fitness tracking data on Strava app reveal US military bases details, sparking security concerns
Pentagon issues warning for non-deployable personnel: 'Deploy or be removed'
US strike may have killed 5 Russian citizens in Syria, foreign ministry says
Court determines military burn pits caused lung disease in service members
US ignores China 'at our peril' and lags on missile tech, Pacific commander warns
Admiral says North Korea aiming to reunify Korean Peninsula
US Army uses old school and redesigned basic combat training
What does a record-high budget mean to the Pentagon?
Gen. Jack Keane talks significance of defense spending boost
Analyst discusses the need for military budget reforms
Pentagon Mysterious UFO Program...
Navy Jet Encounters Unknown Object...
Operated Like Nothing Seen Before...
Pentagon secretly set up program to investigate UFOs at Harry Reid's urging, reports say
Army launches investigation after anonymous email claims elite Special Forces school's drive to hit unrealistic quotas means 'dangerously less capable' Green Berets.
TRUMP TO PERMIT CITIZENS TO BUY ARMY SURPLUS PISTOLS FOR CHEAP
US MILITARY SOCIAL SPYING ARCHIVE EXPOSED
Navy acknowledges pilot drew male genitalia in sky.
Argentine Sub Missing with 44 Sailors...
Green Beret killed in Mali discovered SEALs' illicit cash scheme, report says
NASA to test 'space lasers' with latest launch.
First Lady Melania Trump gets her hands dirty during visit to military families in Alaska
Church shooting victims with military backgrounds honored
Hunt on to reunite Marine with camera full of photos from Iraq
Veterans on how Trump has impacted America's global standing
US drone strike in Somalia kills 'several' al-Shabaab militants, military says
Veteran disgusted Bergdahl may receive $300K in back pay
U.S. soldier killed in Niger may have been executed, report says
Q&A: Texas gunman's punishment spotlights military justice
Trump chooses visit to military base over DMZ
Defector: Information, not force, can bring change in NKorea
Bergdahl apologizes during testimony at sentencing hearing
Holes emerge in Hawaii women's tale of survival in the Pacific
Lost sailors' story's list of inconsistencies cast doubt on tale of survival
Army Sgt. Bowe Bergdahl: Who is he?
Lt. Col. Michael Waltz provides insight on Bergdahl trial
US captures key militant in Benghazi attack
Tillerson, Mattis make case for war powers authority in Senate hearing in wake of Niger ambush
US fights ACLU quest to represent American captured in Syria
Mind-Controlled Drone Swarms Could Soon Put More Eyes in the Sky
US PREPS NUKE BOMBER 24-HOUR ALERT
Dramatic Sentencing Hearing Expected in Bergdahl Case
The spacecraft graveyard in middle of ocean
US soldiers wounded trying to find Bergdahl to testify before sentencing
Bergdahl deal compromised US national security and Obama should be held accountable
Army investigating West Point grad's pro-communist social media posts...
US military crashes, collisions in the Pacific
Sonic weapons reported in Cuba- Could sound be harnessed in an attack-
New Russian stealth fighter jet revealed
Navy says cyber sabotage played 'no role' in USS John S. McCain incident
Amazing experimental attack planes on show
US military can shoot down trespassing consumer drones, Pentagon says
Powerful aircraft from around the world impress at UK military airshow
NASA Astronaut and Marine Col. Randy Bresnik blasts off on space station mission
Cool video shows Navy's electromagnetic railgun in rapid-fire test
Take a look at the USS Gerald R. Ford, America's new $13B aircraft carrier
New King Stallion helicopter boosts Marines' aerial power
70% of youths not fit to serve in military -- obese, drugs, criminal records
New Navy aircraft carrier sets sail with 'gender neutral' bathrooms
Why didn't Putin's Growlers intercept Trump's Tomahawks?
This foam stops bullets cold and pulverizes them to dust
Army to Spend $300 Million to Attract 6,000 Recruits
Lt. Gen. Hal Moore Dies; Depicted in Film 'We Were Soldiers'
US Helicopters Unloaded in Germany to Boost Combat Presence
IT'S TIME TO CREATE A MEGACITIES COMBAT UNIT
Army Preps for Urban Warfare in MegaCities: "Mass Migration, Disaster and Inner-City Turmoil"
Pentagon failed to disclose up to thousands of air strikes
MILITARY 'KILL VEHICLE' TO BLAST ENEMY NUKES
'Second skin' could protect troops from chemical, biological agents
Spooked by obesity trends, U.S. military redefining fitness standards
Navy newest $12.9 billion supercarrier -- doesn't work!
Special Forces soldier denied Medal of Honor suggests system may be 'broken'
VIDEO- Medal of Honor recipient shares his heroic story
Pentagon transfers former bin Laden bodyguard from Guantanamo detention center
Military bringing more charges against officers for sexual assault
Futuristic military railgun 'bullets' could travel at Mach 6
Could you name the new most lethal stealth bomber in the world-
Army tests high-tech airdrop system that 'sees' its target
DARPA teases X-Plane concept that can take off vertically
High-tech 'bazooka' fires a net to take down drones
New tech gives US helicopter pilots 'Superman-style' vision
Air Force unveils initial B-21 long range bomber design
Army engineers patent limited range bullet that self-destructs
DARPA's unmanned sub-hunter set to revolutionize naval warfare
Navy considers installing powerful railgun on destroyer within 2 years
Israeli company Elbit Systems showcases robot warship
Japan unveils stealth plane, may combine with next-gen jet
Could the US deploy 'cyborg' troops-
The Pentagon looks to laser-equipped UAVs to resurrect its anti-ballistic missile program
Four concealed carry guns unveiled at SHOT Show
Going green- Navy vessels head to Asia powered by cattle fat
'Star Wars' character Boba Fett inspires body armor
More than half a million rounds kick off SHOT Show in Las Vegas
Air Force, Marines, bolster air power with major Super Hercules deal
Top military innovations of 2015
Four new military aircraft took to the skies in 2015
The Air Force now allows any enlisted serviceman to become a UAV pilot
Can the US military build Star Wars-style laser cannons for its troops-
Are 'Star Wars'-style fighter jets coming to the skies-
'Wild ride for 6 seconds'- Inside a Navy SEAL's world record flight
America's new high-tech aircraft carriers are more important than ever, experts say
F-35 fighter pilots are gearing up for the new planes virtually
US Generals- Women Should Have to Register for Draft
Navy SEAL to Get Medal of Honor for Rescuing Doctor From Taliban
Agency- North Korea Plans Satellite Launch This Month
Pentagon Announces Changes to Military Decorations and Awards Program
HISTORIC CHANGE Carter- Military will open all combat jobs to women
The latest in non-lethals- A stink bomb for crowd control
War Games- Military space plane XS-1 to fly at Mach 10
How 'smart skin' could revolutionize military vehicles
DARPA's XS-1 spacecraft could hit speeds of Mach 10
Could AI military robots ignite the next global arms race-
Tech experts warn of 'killer robot' arms race, call for ban
US Army tests drone-blasting cannon
War Games- Throwable camera aims to save lives
Russia bringing back Cold War mini-subs, report says
Army booting decorated Green Beret who stood up for Afghan rape victim
Read the letter to Secretary of Defense Ash Carter
VIDEO- Two women set to make Army Ranger history
ADMIRAL- Navy SEALs will open to women
Slain Soldiers in Chattanooga Saved Lives Before Giving Their Own
Shooter methodically sought victims
ARMY orders soldiers to report armed citizens to local police
US Army tests drone-blasting cannon
How 'smart skin' could revolutionize military vehicles
War Games- Throwable camera aims to save lives
Russia bringing back Cold War mini-subs, report says
US military's hypersonic jet could fly 5 times the speed of sound
New Army camouflage uniform hits stores
US Army, Air Force, test lasers for high-tech bomb disposal
US Army eyes 'Star Wars'-style hoverbikes for tactical reconnaissance
An end to the US monopoly on stealth aircraft-
11 stunning F-22 fighter jet images
Key U.S. commander leaves Middle East after reprimand for misconduct
Green Berets, SEALs, and now Raiders- Marine Corps resurrects name of legendary elite units
Air Force missile destroys electronics with pulses...
Disables computers as it flies by
Air Force missile destroys electronics with pulses...
Disables computers as it flies by
STANDARD Hotel apologizes after Navy officer turned away from lounge during Fleet Week
Marine court-martialed for refusing to remove Bible verse
Russia Launches Large-Scale Air Defense Drills
China raises prospect of South China Sea air defence zone
China Strategy Outline Confirms Trends on the Ground, US Says
Request to Conduct Realistic Military Training (RMT)
VIDEO- DARPA Military Robots Get Ready For Battle
Operation Jade Helm- Massive Military Drill Ac
Jade Helm and Robin Sage- A tale of two military exercises
Jade Helm 15, a military exercise, brings wild
Special forces tactics compromised by Hollywood, media reports
Military airships getting Baltimore-area test
Pentagon bullet changes direction after fired
Military seeks flying aircraft carriers to launch drones
Cyber warfare- New system protects drones from hackers
Navy taps new Fire Scout helicopter drone
New Hawkeye aircraft is US Navy's 'digital quarterback'
Could an 'Avengers'-style Helicarrier become reality-
Military taps avatars, video game tech, for virtual training
Aircraft tech key as former Soviet states wean off Russian weapons
'Star Wars'-style laser blast caught on camera
Next-generation vehicles unveiled at AUSA
Navy approves combat use of lasers
Pentagon testing planes with 'Star Wars'-style laser cannon
Pentagon Developing Hovering 'Phantom' Plane
U.S. Deploys 'Specially-Formed Elite Military Unit' to Hunt Down ISIS Head
Future carrier to feature more prebuilt parts
Chinese Missile Forces Pose Threat to USA in Future Conflict
US accuses Russia of violating 1987 missile treaty
Top-secret British combat drone gets test run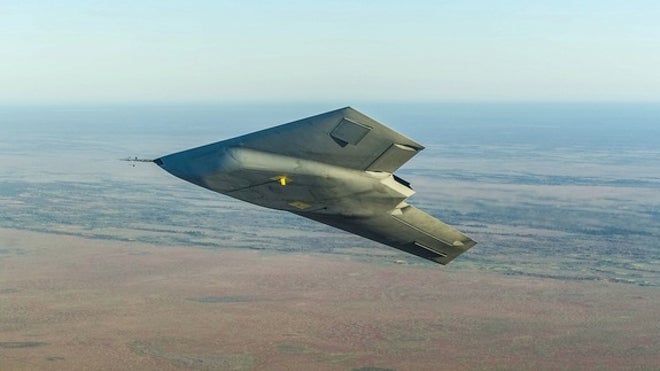 Designing and testing the US Navy's future ships
Professor touts faster, cheaper way to test for explosives
Tiny drones deploy for US allies
Could Israeli high-tech tackle Hamas' terror tunnels-
China Navy in frenzy to build nuke-powered attack subs
'He willingly deserted'- Freed POW's former platoon-mates call for him to face COURT-MARTIAL as they reveal how he left post. Army made comrades sign gagging orders
EXCLUSIVE - 'A cover up just like Benghazi'- Outraged parents of officer who died hunting for 'deserter' POW Bergdahl lash out at Obama over 'LIES' they were told about how their hero son died
BOWE 'SHOULD FACE COURT-MARTIAL'
Reintegration- Military hides Bergdahl from public view
FLASHBACK- 'Converted to Islam And Taught Captors Bomb Making Skills'
CHARGE- Soldiers died searching for him
Former fed prosecutor- Release of Gitmo terrorists impeachable offense
Freed Taliban leaders given hero's welcome
Toobin- Obama 'Clearly Broke Law'
FATHER- 'I am still working to free all Guantanamo prisoners'
PAPER- Taliban swap bumps VA scandal from headlines
Soldiers who served with Bergdahl say there's no doubt he deserted
'Taliban Dream Team'- Who are the 5 traded for Bergdahl's freedom-
LAW BROKEN- CONGRESS NOT NOTIFIED OF GITMO SWAP
Hagel defends detainee release, says POW's life was in danger
Taliban exchange five Gitmo detainees for Sgt. Bowe Bergdahl
MYSTERY- 'Top secret' stealth boats patrol river waters in Oregon
Pentagon Briefing Turns Heated Between Top Generals From USA, China
WAR HERO KILLED Soldier in Jessica Lynch rescue dies in Afghanistan
Family- Murder suspect led cops to missing Fort Bragg soldier's remains
Florida military mom convicted of first-degree murder for killing 2 teens
Congress wants more control of Special Ops Iron Man suit
Military developing stealth motorcycle to let forces travel fast and silent
Next-gen missile killers created in a virtual 'Batcave'
Boeing Builds the Navy an F-35C Exit Strategy
Army Pulling Helos from National Guard
Navy Hails Gains in Plan to Move Marines to Guam
JSF Tests against Russian, Chinese Air Defenses
Pentagon develops ocean-floor attack robots
US Navy christens huge $3 billion destroyer ship USS Zumwalt that appears as a fishing boat on enemy radar
Commanders fired in nuke exam cheating scandal
Records- Man who shot sailor was convicted felon
At core of nuke cheating ring- 4 'librarians'
Military's top general offers grim outlook on nation's defense
China ups military spending by 12%
REPORT- NKorea Develops Unmanned Strike Aircraft from Stolen U.S. Target Drone
Pentagon cuts have military families on high alert
War Games- Jumbo jets to join the Navy
US, South Korea begin joint military drills
Air Force reveals 'neighborhood watch' spy satellite program
LIKE OLD TIMES Hagel's budget reportedly cuts Army to 1940 size
Bush launches project to help vets land jobs
Unmasked- Area 51's Biggest, Stealthiest Spy Drone
North Korea 'restarts' nuclear reactor
Russia launches new 'stealth' submarine
DoD seeks plan to shut all U.S. commissaries
Pilots pass up $225,000 bonuses
Rubio seeks bigger military pay raise for 2014
New DoD arctic strategy seeks naval equipment, infrastructure
Afghan spokesman rebuffs U.S. troop deal deadline
Va.-based Navy experts in N.Y. to aid drone search
Former soldier sues Army for alleged wrongful mental health discharge
Two admirals face probe in Navy bribery scheme
'Purge surge'- Obama fires another commander
Top generals- Obama 'purging military'
Top Generals Reveal Obama's Secret High Level Military Purge
'Purge surge'- Obama fires another commander
Navy informants allegedly helped Malaysian businessman bilk US gov't out of millions
CBS Investigates New Information That 'Undercuts' Benghazi Report
Top generals- Obama 'purging military'
Chinese troops will have boots on the ground in Hawaii on Tuesday
Cuts leave US with just 2 combat-ready brigades, Army chief of staff says
Next-gen attack helicopter's name revealed
DoD Issues Instructions on Military Support of Civilian Law Enforcement
Marine Corps commandant's accuser relieved of duties, computer and guns seized, urged to see shrink
2 Marine generals ousted over deadly Afghan attack
China captures one satellite with another in ASAT test
Claim- Army vet found living in Vietnam village 44 years after being shot down
Pentagon Grounds F-35 Fleet After Engine Crack Found
US Troops in Niger to Set up Drone Base
Pentagon Plans Major Expansion of Spy Program
Plan X is US' blueprint to waging cyberwar
The drone that cripples electronics at the touch of a button
U.S. Navy 'stealth drone' takes to the sea for tests- The autonomous X-47B is hoped to be first carrier-borne unmanned aircraft
Robocod- Homeland Security adds underwater drones to their arsenal with robots based on fish
Navy catapults unmanned aircraft for first time
Pentagon set to activate global missile defense for NKorean missile test
Soldier in WIKILEAKS case says he was held in a 'cage'
Panetta- Israel's Iron Dome Performed 'Remarkably Well'
'Call of Duty' video game could reshape real warfare
War Games- Military rescue in a box
Mobile app helps soldiers battle PTSD
Rights group calls for ban on armed 'killer robots'
How civilians can get military-grade secure smartphones
7 Navy SEALs punished for secrecy breach
REPORT- IRANIAN JETS FIRE ON U.S. DRONE IN GULF
NAVY SECRECY BREACH- 7 SEALs Punished for Video Game
DEGRADING CONDUCT- Prosecutors Say General Guilty of Sex Crimes
Female Officers Sent Nude Photos to General Facing Sex Crime Charges
America's Secret Weapon Against Iran
Navy Replaces Admiral Leading Mideast Strike Group
FACEBOOK Censors Navy SEALS to Protect President
BOEING Successfully Tests Microwave Missile That Takes Out Electronic Targets
US hits four targets in Pacific missile defense test
Army completes first pilot Stryker exchange
Special Truck for Special Ops-
Engineers Develop Combat-Ready Chargers for Phones, Laptops
Next-Generation Radar Gives Soldiers Extra Protection
Atomic Clock Offers Troops Alternative to GPS Technology
Army Developing New Fixed-wing Utility Aircraft on Common Platform
DOD, Army Launch Science and Technology Institute
Soldiers Field Precision-Guided Mortar
Army Radar to Allow UAS to Fly in National Air Space
Army Readies Final Airborne Surveillance System
2012 NCO, Soldier of Year named
Army will do its job with less, secretary says
New munitions, good workload on tap for
Panetta- Sense of Urgency Needed to Defend Against Cyber Attacks
DOD Leaders Strongly Urge Congress to Preserve Budget Request
Panetta, Dempsey Call on Lawmakers to Protect Military Personnel Accounts
NATO is Crucial to U.S. Security, Panetta Tells Senators
Reduction Focus Shifts From Nukes to Bio Threats
New Malaria Task Forces Will Address Top Africa Killer
Army labs build network for next NIE
USACE transfers $15.5 million Border Police
Prison guards- Life on the other side of the
411th Engineers assume control of operations in Afghanistan
Bragg paratroopers, Afghan soldiers disrupt insurgent safe havens in Ghazni Province
Soldier hands out care packages to Afghan National Army troops
Black Lions reunited after 40-year separation
Security assistance team trains troops in Africa
Shadow 'enhanced platoons' meet growing need in Afghanistan
Stealth Destroyer a PerfectFit for New Asia Strategy-
N. Korea Says It Has Aimed Missiles at S. Korean Media Groups
Army replaces 1st female head of drill sgt school
Navy opens 'Hunger Games' arena for robots
Military seeks super-cheap satellites for on-demand, eyes in the sky
Cybercops and robbers- Digital posses to bust bank bandits
World's largest telescope to detect threats from outer space
Terrorists use online games like 'Call of Duty' to plot attacks
Battle Mug holds beer, coffee -- with laser sights and night-scopes
Mind-reading helmets on the horizon for fighter pilots
High-tech military gear makes its way from drawing board to battlefield
Military seeks cheap satellites to watch out for soldiers
Cybercops and robbers- Digital posses to bust bank bandits
High-tech military gear makes its way from drawing board to battlefield
Air Force's mysterious X-37B space plane survives first year in orbit
US military seeks 'spidey sense' training
The lunar module- From models to the moon
DISTRUST- MARINES DISARMED FOR PANETTA AT CAMP LEATHERNECK
'I wanted to have the Marines look just like their Afghan partners'
First time stripped of guns during address by secretary of defense
Panetta- 'Don't Believe'I Was Target of Attack
Obama, Cameron- No Plan for 'Perfect' Afghan Exit, But No Sudden Departure Either
Outfitting US soldiers with world's most advanced equipment
Panetta Provides Perspectives From Trip to NATO, Germany
Giffords Has Navy Ship Named in Her Honor
Pentagon Prepares for Budget Request Rollout
Troops, Families to Benefit From Landmark Settlement
General- President, Military Insisted on Strategy-driven Budget
- Dempsey Arrives in Kabul to Meet With Leaders
- Civilian Record Brief Offers Snapshot of Data
- Tri-national Marine Force Assaults Thai Beach
- Navy Seeks Nominations for 2011 Humanitarian Award
- Cope North Kicks Off at Andersen Air Force Base
- Arizona Unit Reaches Out to Community
- Unit Promotes Safety at Boat Show
New Bioelectric Bandage Interests Army
Auto Show Honors Active Duty Troops, Vets
Navy to Test Electromagnetic Railgun Launcher Prototype
Combat Rations Change to Reflect Troops' Palates
Army Acquires Recoilless, Shoulder- Fired Weapon
Soldiers Test Protective Equipment
Army Develops Next-Generation Helicopter
Report- U.S.-Israel Tested Worm Linked to Iran Atom Woes
Chinese Stealth Fighter Makes First Test Flight
Chinese Military Buildup Apparent Ahead of Gates Visit
Germany Denies Secret Spy Project With U.S
China Closer to Deploying Anti-Carrier Missile
Navy Sets World Record With Incredible, Sci-Fi Weapon
U.S. Army Unveils 'Revolutionary' XM25 Rifle in Afghanistan
Chinese 'Carrier-Killer' Missile Could Reshape Sea Combat
Batmobile Inspires Real-World Tank Design
Navy Uses Electromagnets to Launch Fighter Jet
Space Junk as Big a Threat as Space Weapons, Agency Warns
NSA Speaks Out on WikiLeaks, Cybersecurity
Smartphones Going Into Battle, Army Says
China's New Fighter Jet Could Pose 'Terrifying' Challenge to U.S. Fleet
Gates Calls for Strengthening U.S.-Japan Defense Alliance
Obama Memorializes Holbrooke as Diplomatic 'Leading Light'
Mullen- Holbrooke Understood Wisdom of Seeking Wisdom
Retroactive Stop Loss Special Pay Deadline Extended
Family Learns 'Dead' Soldier Alive
Fight Over F-22's Future to Test Defense Overhaul
New Exoskeleton Gives Soldiers Super Strength
U.S.- No 'Win' for North Korea
Analysts- N. Korean Rocket Not a Total Failure Video
Gates-calling-cuts-high-tech-weapons-programs
Obama- U.S. Is Not at War With Islam
Obama Pledges to Lead World Into Nuclear-Free Future
'Robo-Soldier' Prepares For Iraq
Elite Soldiers Leaving for Higher Pay
6-29-04 Army to Reimburse Troops for Leave Travel
6-29-04 Former Soldiers to Be Called to Duty
6-24-04 No 'Special Treatment' for U.S. Troops
6-21-04 Pentagon Postures for New Threats
6-21-04 DoD Identifies Army Casualties
6-6-04 U.S. Led Forces Kill 17 Taliban
6-6-04 Soldier May Be Court Martialed
6-6-04 Soldier In Photos Says He Was Watching
5-30-04 US military cadets told to prepare for war
5-30-04 Sorry, Media- The Crowd Loves Col. West
5-29-04 Military Intelligence Accused Of Abuse
5-28-04 WWII Vets Prepare To Dedicate Memorial
5-28-04 Military's Officer Corps- Too Political-
5-23-04 POW To Carry Comrade's Remains
5-22-04 Sailor Charged With Killing Roommate
5-22-04
U.S. Soldier Killed South Of Baghdad
5-22-04 4 U.S. Soldiers Injured In Afghanistan
5-22-04 9 Prisoner Deaths Probed As Homicides
5-20-04 Court-martial starts against soldier accused of desertion
5-19-04 Soldier Faces Court-Martial for Desertion...
5-19-04 PENTAGON MAY USE IRS TO FIND RESERVISTS...
5-19-04 Sivits Sentenced to Year in Jail for Iraqi Abuse
5-19-04 Preferred Charges Against Specialist Jeremy C. Sivits
5-12-04 Mexican Air Force Pilots Videotape UFOs
5-12-04 XM-8 Battle Rifle
5-06-04 N. Korean Missile Reportedly Could Reach U.S. Bases...
5-06-04 US must train 'thinking' troops
5-06-04 Sitrep- Baghdad
5-06-04 Mean streets
5-06-04 North Korea's long reach in profile
5-06-04 Executive Overview- Jane's Infantry Weapons 2004-05
5-06-04 Legal battles
5-06-04 Rumsfeld relents on increasing army size
5-06-04 US Army Axes Comanche Programme
5-06-04 US is now set to turn the focus on African security
4-25-04 Next Stryker brigade pronounced ready for action
4-25-04 Spain to keep agents in Iraq
4-25-04 ARMY FOCUSING ON "EASY" LASER WEAPONS
4-24-04 Army Scientists, Engineers develop Liquid Body Armor
4-23-04 X-45 Robotic Combat Plane Drops Bomb in Successful Test
4-22-04 Mortuary Pics Irk Pentagon
4-16-04 Marines Testify About Shipboard Blast
4-15-04 Reprimanded soldier gets a clean slate
4-08-04 Rumsfeld, Myers Pentagon Briefing, April 7, 2004
4-08-04 Defense Department report, April 8: Operations in Iraq
4-06-04 US 'defence scam' suspect arrest
4-05-04 Returning GIs Tested for Depleted Uranium Exposure
4-01-04 New Weaponry Fine-Tuned for Fighting Terrorists
3-29-04 DARPA takes aim at IT sacred cows
3-29-04 New OS coming for robotic combat
3-28-04 Transcript: U.S. Defense Secretary Donald Rumsfeld
3-26-04 Officials announce program for retiree employment
3-26-06 Tech-En Awarded DARPA Funding to Advance Brain Monitoring Device
3-26-04 New DOD system lets tactical units exchange information
3-26-04 DoD team to assess post security
3-26-04 Naval Oceanographic Office/DoD Supercomputer Expands Capability
3-26-04 DoD spells out its needs
3-26-04 Time caps now in effect for DOD deals
3-26-04 New DoD drug screening techniques await approval
3-23-04 Muslim chaplain receives reprimand
3-21-04 Tax Tips for Members of Our Armed Forces
3-21-04 A Day in the Life of Donald Rumsfeld
3-21-04 Report: Al Qaeda Has Nukes
3-21-04 All charges dropped against Army chaplain
3-21-04 Eisenhower drafted secret government
03-21-04 US launches Air Force GPS satellite
Robotic Legs Could Produce Super Troops